About me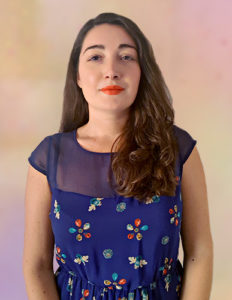 I´m an international psychologist and I offer psychological support in English, Spanish, French and Portuguese. I´m a doctor in Psychology and Educational Sciences since 2014.
I have a rich experience in teaching, counseling and psychology, starting from 2008, in different international schools and universities from many countries and continents. I  worked with more than seventy different nationalities so far. This provides me a strong and profound multicultural background.
I taught a variety of subjects like: Introduction to Psychology, Neuropsychology, Cultural Psychology, Human Behaviour, Child Development, Drawing Interpretation, Social Inclusion for Children with Educational Special Needs, Ways of Living, New Relationship between Man and Woman, Conflict Resolution, among others.
I am certified for NLP classes and counseling as I graduated the International NLP Master in 2008.
I participated in many international conferences and seminars from more than thirty countries where I had the opportunity to present some of my articles and to lead so many workshops.
I´m the author of very important and successful articles from Psychology and Education Sciences, such as:
"The intercultural perspective on improving the students with learning difficulties", in Journal Landmarks.
"The description of the current situation of the families who have children with disabilities", in Journal Plus Education
"The current situation of families with disabled children", in Education and Development Research and Practice.
And I´m also the co-author of Psychology Dictionary in Romanian-French-Portuguese-Spanish and of the international article "What do we need research in education for?" at the International Symposium "Challenges and Opportunities of the New Information and Communication Technologies for Education".